Photographer: AmberLyn Photography
I've had a lot of questions based on what I eat in a day, if I'm consistent, if I meal prep, If I use coconut oil or olive oil, jesus take the wheel!
As of lately I've been tracking my food in myfitnesspal as most "If it fits your macros" people do. If you're a regular follower of my blog you'll already know I'm an advocate for intuitive eating and IIFYM.
Nonetheless, barring the numerous requests of what I eat daily, I present to you my morning to evening balance and indulgence that keeps this little old body of mine full of energy.
Let's start by my macros which have very slowly but surely made their way up to where they are now (these are my maintenance macros). Maintenance meaning I maintain the same body measurements, weight, and body fat while upping my caloric intake to create a larger amount of food intake while keeping my current body in check.
My  daily macro intake:
Calories 1,950
Carbs 219
Fats 54
Protein 146
Please note, everyone's body is different and requires different amounts of calories based on their goals. Visit the IIFYM website for a suggested calculation of your own macros.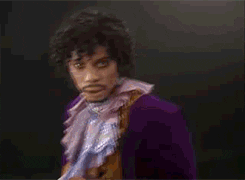 Breakfast:
Monday – Friday I wake up at the crack of 5:45AM (as I need to be at the office for
7:00AM) as of this morning I had a protein muffin for breakfast. Its quick to eat and pairs exquisitely well with my medium one cream two spelda Mcdonald's coffee.
Mcdonald's Medium 1 cream 2 splenda coffee:
Calories 70
Fat 2
Carbs 6
Protein 1
Fresh Fit Foods Chocolate Muffin:
Calories 170
Fat 2
Carbs 24
Protein 17
I admit, not a lot of protein nor carbs, but I hate feeling overly full in the morning – SUE ME. I like to sip my coffee and chow down on some baked protein goods.
Second breakfast:
Who doesn't love a second breakfast? Honestly. Since I eat first thing in the morning around 7am my stomach is ready to eat again usually around 9am. This means I've already brought an eggwhite omlette and toast with me, or I go and have one made at my work's cafeteria.
Egg White omelette:
Calories 110
Fat 4
Carbs 0
Protein 20
little big bread (2 slices):
Calories 110
Fat 1
Carbs 19
Protein 7
my overall macros for my morning food:
Calories 460
Fat 9
Carbs 49
Protein 45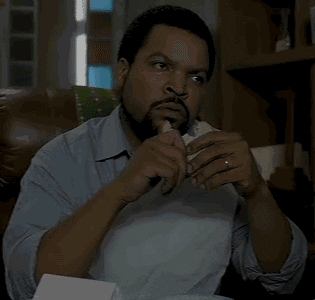 Lunch:
I'm usually starvin' marvin' when 11:30am rolls around. Today I'm taking my friend out for sushi, good god how will I ever live not knowing the exact amount of macros in something? Hey, side note, no matter what the nutritional info says it will never be on the nail every time. Now, if you know me personally you know I'll always order salmon sashimi any sushi place I go to, it's a goddamn must!
Salmon sashimi (8 pieces):
Calories 320
Fat 14
Carbs 0
Protein 45
half a cup of white rice:
Calories 121
Fat 0
Carbs 27
Protein 2
Kikkoman soy sauce (4-5 tablespoons):
Calories 40
Fat 0
Carbs 4
Protein 8
Green Tea – as much as I want cuz I'm an adult and there is practically nothing in it except caffeine. WOO!
my overall macros for my lunch food:

Calories 481
Fat 14
Carbs 31
Protein 55
HALF WAY MARK THROUGH THE DAY
God damn, look at you, YOU MADE IT. Still sitting at about 1,000 calories to kill.
Don't worry we have a lot more fun ahead of us to eat these bad boys up.
It's about two hours post lunch, feeling a bit peckish, need a snack BAD.
Time to kill some extra calories and head to Starbucks, because it's the Christmas season and sugar free mocha exists, suck it.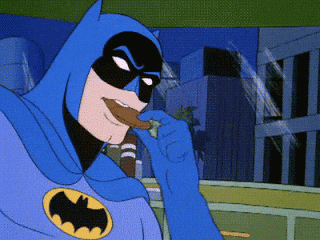 Afternoon Snackage:
Starbucks Grande sugar free peppermint mocha (half coconut milk half hot water):
Calories 90
Fat 5
Carbs 8
Protein 1
Starbucks Oatmeal Cookie:
Calories 220
Fat 9
Carbs 32
Protein 4
My overall macros for afternoon snackage:
Calories 310
Fat 14
Carbs 44
Protein 5
At this point it's close to quitting time, which also means gym time. This is where my cookie power comes into play, they certainly help me push my last reps! Strategy and having somewhat of a plan with eating within proper timing I find works best for me to perform best in the gym. ALWAYS EAT 1-2 HOURS BEFORE. Digest and use that energy to your advantage.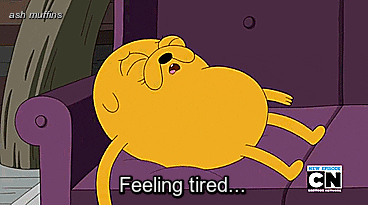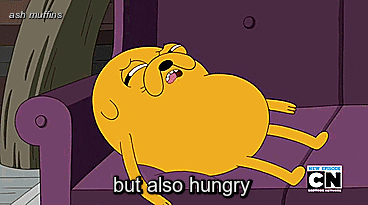 Post gym dinner:
I admit I can be pretty exhausted after my workouts and I usually opt for Fresh Fit  Foods since it's literally right there for purchase inside my gym. I take it home, microwave it, and make sure I fill myself up with a nutritiously full meal after my workout. Don't get me wrong I prep a lot of the time, but on my off days or unprepared days this works best for me.
Smoked Salmon with veggies and cauliflower mash:
Calories 330
Fat 7
Carbs 28
Protein 35

Macros left to kill with my mouth:
Calories 369
Fat 10
Carbs 67
Protein 6
Now at this point in the day I like to save up my carbs and treat myself to usually some ice cream and fruit or whatever I want. Having this amount of carbs and calories I can practically do what I want and not really think too much into it.
Today's before bed snack:
Rye Bread (2 slices):
Calories 147
Fat 2
Carbs 27
Protein 5
Kraft whipped peanut butter(2 tbsp):
Calories 140
Fat 12
Carbs 6
Protein 5
Total macros hit for the day:
Calories 1,868 (under by 82 cal)
Fat 58 (over by 4g)
Carbs 185 (under by 34g)
Protein 150 (over by 4g)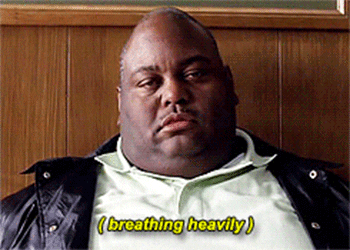 Guess what? I went over my fats, and protein slightly. I under hit my caloric intake, however the leftover carbs I have will balance out my fats so I could care less. That's the great thing about macro counting, it's never ever going to be perfect or dead on. Even if you "hit your numbers" right on the dot. You can do all the measuring in the world, it will never be 100% accurate. But hey we can certainly chase to hit those numbers as closely as we can, no harm in that!
Counting macros and intuitive eating paired together make a great match. I eat when I'm hungry (usually every two hours), I eat what I want, and when I want. It is possible to lose weight, or maintain a healthy lifestyle (physical and mental) by practicing this type of tracking. Although it may be a bit of a learning curve and take a tad bit more work to keep up with, it certainly makes sure you hold yourself accountable and it more definitely will help you realize what is in everything you eat.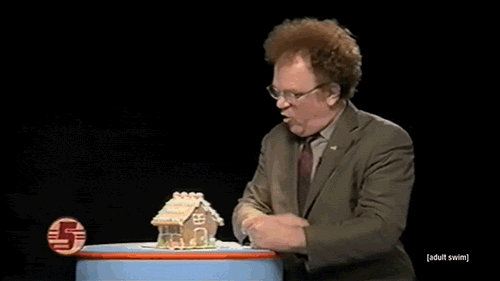 No, macro counting doesn't mean eating a full day of donuts. But it does mean you can include them. With Christmas right around the corner take time to enjoy your holidays, we're only human.
Happy macro counting my fit babes, and all the best in the New Year!

xo
Karly

---