If you've read the title, I know why you're here.
Lets be honest, I don't care who you are, if you don't enjoy a steaming hot sweet latte from Starbucks you're just denying yourself the opportunity to drink your dreams….  wait… lets not get carried away here.
Starbucks is okay, the thing I love about them most is they hate my guts for being one of those people who order the stupidly complex drinks.  But to be fair I am paying a pretty penny for a drink that won't last me very long.
Lets get down to the nitty gritty – these tasty little treats ain't exactly the best in the nutritional factor. To each their own, not telling you to NOT order that white hot chocolate. You do you boo, enjoy life and enjoy that drank.
The point I'm getting at is there are many simple tweaks you can make to these drinks that will spare you the carbs and fats you want to save for later. Holla at your girl. You can quote me on that.
Sugar free sweeteners / syrups
Sue me, I enjoy splenda like its going out of style.
here's a list of syrups and sweeteners you can sub so you don't lose the sweet taste:
-SF Mocha
-SF Vanilla
-SF Cinnamon Dolce
-SF Hazelnut
-SF Carmel
Keep in mind not all Starbucks will carry all of these, but most do. Just ask!
Alternatives to regular milk:
Choose a different base instead of regular whole milk, this will save you a bit of fat, and carbs of course!
here's a list of alternatives to the regular whole milk used. You can sub these so you still get the texture and creaminess you want:
-Soy milk
-Coconut milk
-Almond milk
-Skim milk
Fruit juices and lemonade (iced drinks):
Next item on the list, fruit juices and or lemonade. When you're looking to get something iced, best bet is to ask for "half-sweet" or "half-serving" of lemonade. This will spare you some of those sugary carbs that can add up quickly. Sub and add in a pack of splenda or two. (personal preference of course!) You can also add in sugar free syrups to these drinks too – hoorah!
Now if you're not sure what to pick and choose here's a list of my favorite go-to's – hot and cold.
My favorite customized Starbucks drinks:
Hot drinks:


Cinnamon almond milk latte – ask for the following:
-Almond milk latte
-add two pumps SF cinnamon dolce
-add two packs of splenda
SF Mocha Coconut milk latte – ask for the following:
-Coconut milk latte
-two pumps SF Mocha
-1 pack of splenda
Almond milk green tea latte – ask for the following:
-Green tea latte (sub for almond milk)
-only 1 scoop of matcha
-no sweetner
-add 1 pack splenda
Cold drinks: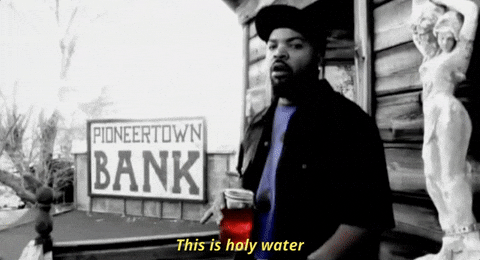 Passion tea iced – ask for the following:
-Passion tea iced (no sweetner or lemonade)
-Add splash of coconut milk
-Add 2 packs of splenda
Americano iced caramel coffee (iced coffee) – ask for the following:
-Americano iced
-1 pump of SF caramel syrup
-Add splash of almond milk
-Add 2 packs of splenda
Green tea iced latte – asking for the following:
-Green tea latte iced (no sweetener_
-Only 1 scoop matcha
-Half almond milk half water
-Add 2 packs of splenda
Good lord the employees at Starbucks are going to hate me more, but I hope you all enjoy! These above customized drinks will cut your macro intake in HALF and you won't lose the "treat yo' self" aspect of things.
Happy Monday fit babes!
xo
Karly